Hotels to remember: Livorno
Livorno: introduction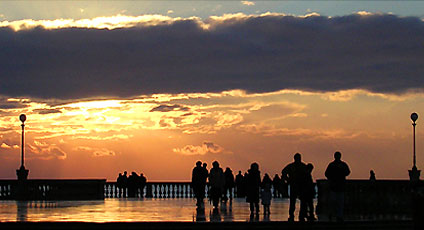 A strategic city since Medieval times due to its maritime position, Livorno was a much used port for international trading. Today, the ship building business is still of major importance as are the long established chemical, metal working and fishing industries.
Livorno is a city of great cultural importance, home to writers such as Marrani, the painters Fattori and Modiglioni, and the musician Pietro Mascagni. The Giovanni Fattori Civic Museum houses numerous works by the painter, major representative of the Macchiaioli School.
Not to be missed: the Cathedral of St Francesco, Palazzo Grande, the Church of Giovanni Battista, Palazzo del Picchetto and the Sanctuary of the Madonna of Montenero. Livorno is also site of the Fortezza Nuova and Fortezza Vecchia, important buildings once belonging to the Medici dynasty.
Livorno: places to see in the area