Hotels to remember: Maremma
Maremma: introduction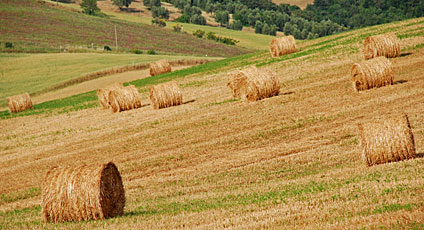 A countryside envied world wide, the "green lungs" of Italy, which have conquered the hearts of nature lovers of every nation. The Tuscan Maremma Nature Reserve has been protected since 1975. It extends over 100 square kms. from the sea to the Appennines. The area is comprised of the Uccelina Mountains, the Pine wood of Marina di Alberese, the Mouth of the river Ombrone and the Marshlands of Trappola, and constitutes a precious mosaic of ecosystems.
Mankind, whilst leaving his traces on the countryside, has not spoil it in any way. The Maremma is not only an oasis of nature but also site of many ancient human settlements. There are the watch towers: La Trappola, Castelmarino, Collelungo, Uccellina, Molinaccio, Cannelle.
Places of worship, such as the Abbey of St Lorenzo, of St Maria Alborensis, the Sanctuaries of the Presentation and of the Madonna of Charity, the Convents of St Francis and St Agostino can also be found here.
Maremma: suggestions from the hotels

The Maremma is rich in Etruscan history, hot springs, villages on tufaceous masses, unspoiled nature, lakes, wild animals, mountains, crystal clear sea, museums, genuine food and authentic Tuscan hospitality. (Agriturismo Biologico Sant'Egle ) →
Irene Zannini
(Addetta web marketing)
4 Star Hotels
The Tuscany means many thinghs: art cities and medieval villages, crystal clear beaches and nature reserves, where you can forget everything. And then there are the wine tasti tours for a holiday of wine and good food (Golf Hotel Punta Ala) →
ANNA BARBERINI
(PROPRIETARIA)
Guest Houses

The Maremma is still a genuine land where the scenery is different and exciting . Nature is the mistress: a vast territory that in just 100 km offers wonderful sea and a mountain over 1700 meters high. Wine and local product are excellent. (Relais Vedetta) →
Maremma: gourmet addresses
Maremma: places to see in the area