Hotels to remember: Massa Carrara



Massa Carrara: introduction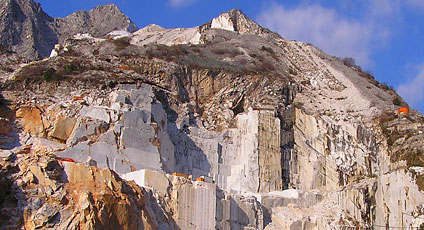 Small and delightful town surrounded rocky mountains, Massa Carrara first boomed in the late Medieval period when its architecture was embellished with precious marble. Today, Massa Carrara is still linked to agricultural activity but owes its fame to the Carrara marble exported throughout the world.
Its fame increased further in the 1800s with its transformation to a Bathing Resort, with the establishment of Torre Fiat and Colonia Torino at Marina di Massa. Today Massa Carrara is also a spa center and attracts tourists from far afield thanks to its excellent water.
To be seen: Palazzo Ducale, the Castle of Malaspina, Villa Rinchiostra, the Diocesi of Massa, the Museum of Sacred Art, the Church of St Leonardo al Frigido, the Parish Church of St Vitale at Mirteto and the Parish Church of St Gimignano at Antona, the Sanctuary of the Blessed Virgin of Quercioli, the Sanctuary of the Madonna of the Olive Groves and the Sanctuary of Our Lady of Charity.
Massa Carrara: places to see in the area