Hotels to remember: Trapani
Trapani: introduction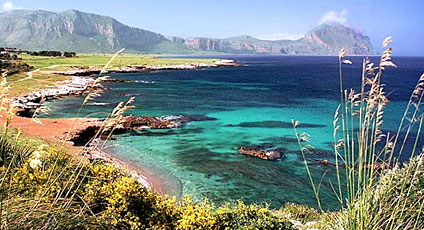 Trapani is the most Westerly Sicilian City. Originally constructed by the Sicani, the town was called "Drepanon" by the Greeks. Not surprisingly, its strategic position has meant that Trapani has always been a port of great commercial importance, as well as being a successful fishing town.
Its cultural significance is represented in buildings such as the Sanctuary of the Annunziata, the Cathedral of St Lorenzo, the Church of St Maria del Gesù, the Church of Purgatory, the Grande Palazzo, Palazzo Riccio di St Gioacchino, Palazzo Cavaretta, Palazzo delle Giudecca, Colombaia Castle, Terra Castle, the Ligny Tower and Prehistoric Museum, Pepoli Museum, and the Salt Museum.
Not to be missed: the Via del Sale with its characteristic salt works. The most important cultural, religious and popular events held in the town is the Good Friday Procession which represents the various stages of the Passion and the death of Christ.
Trapani: suggestions from the hotels
federico montalto
(proprietario)
B&B and Homes

Ideal stopover to visit all the sites of archaeological and landscape of the province of Trapani. Visit of the cellars where wine is produced Marsala. Charter or scheduled ferries to the Egadi Islands. The kitchen area ......... (Baglio Spanò) →
Gessica Silvia
(Responsabile Ricevimento)
Historical Residences
Pantelleria has its own personality and to know it we have to mix with its people, shopping at the local shops, in short, LIVING IT! Resort Acropoli give you the chance "to live" Pantelleria and "feel at home" (Resort Acropoli) →
Emerico Amari
(Proprietario)
Small Boutique Hotels

Selinunte: a unique landscape suspended between the intense blue of the Mediterranean sea and sky. A land dotted with number of treasures, some of which are so well hidden that only the most fortunate of visitors will be able to find them (Baglio Villa Sicilia) →
Trapani: places to see in the area