Hotels to remember: Enna
Enna: introduction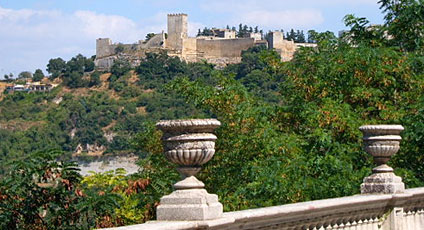 Immersed in an enchanting landscape, Enna preserves a historic center with many sites of great interest to the tourist, such as Palazzo Varisano and the Varisano Museum, the Alessi Museum, Palazzo Pollicarini and the Town Library of Palazzo Chiaramonte.
Enna is known for its abundance of churches including the Church of St Bartolomeo, the Church of the Madonna di Valverde, the Church and Convent of Montesalvo, the Church of the Anime Sante and the Church of the Santissimo Crocifisso.
Nearby lies the Lake Pergusa Special Nature Reserve. With its rich biodiversity, the lake is of great environmental importance. It is a hub of activity during the migration of many species of birds. Lake Pergusa is known worldwide for a truly unique phenomenon: its blood red water which is created by the microscopical organisms which inhabit the lake.
Among the Religious festivals of Enna, the most important has to be that of the holy week, with various traditions linked to the numerous confraternities of the town.
Enna: suggestions from the hotels
Tommaso Rizzuto
(Amministratore - Proprietario)
Farmhouse Holidays

Thanks to its location right in the heart of Sicily, Masseria Susafa is an excellent base for a culture-rich holiday spent visiting Cefalù, the towns of the Madonie (Polizzi Generosa, Petralie) and Sicily's splendid capital, Palermo... (Masseria Susafa) →
Enna: places to see in the area