Hotels to remember: Piazza Armerina
Piazza Armerina: introduction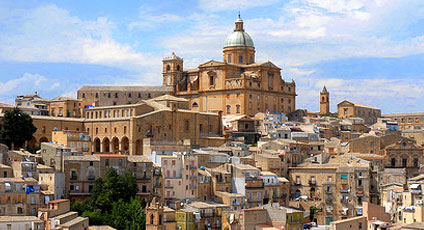 In the midst of green hillside, off the Catania-Palermo highway, one finds the small town of Piazza Armerina. Those wanting to experience Sicily to the full should not leave out a visit Piazza Armerina. Here one can enjoy one of the most beautiful views of the region and explore its historic past, which dates back to Roman times.
Extremely welcoming, rich in greenery and medieval monuments, Piazza Armerina offers visitors splendid walks through the historic center, and excursions on foot or mountain bike through the lush woodland of eucalyptus, pine, fir, chestnut and oak trees, or the opportunity to indulge in a little shopping in the town's many boutiques.
Not to be missed: the cultural and folk events such as the Festa della Madonna di Piazza Vechia, the Palio of the Normanni, Cortili e Balconi Fioriti. Piazza Armerina is the perfect place for those interested in culture and folk traditions, who are also looking for an extremely relaxing vacation.
Piazza Armerina: places to see in the area