Hotels to remember: Mazara del Vallo



Selinunte - Castelvetrano
Mazara del Vallo: introduction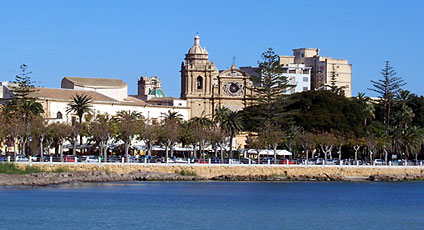 Without doubt, Mazara del Vallo's greatest treasure is its port. Situated at the mouth of the Mazara river, in a sheltered position, and just few sea miles away from Africa, since ancient times this Sicilian city has been valued as strategic harbour town.
First inhabited by the Phoenicians, Mazara del Vallo reached its maximum splendour under the Arab and Norman dominions. The complex maze of marrow paths and alleyways which characterise the zone known as the "Kasbah", have a distinctly North African feel about them.
Whilst much of the old town has a typical Arabian urban plan, the city walls and Mazara del Vallo's numerous churches date back to the Norman era, albeit with decorations of undisputable Arabian inspiration. Among the churches particularly worthy of admiration, there is that of S. Nicolò Regale, built under the reign of William I. The Cathedral dates back to the same period, although it was substantially altered in the 17th century.
Piazza della Repubblica forms a magnificent baroque backdrop to the old town. Only in recent times did Mazara del Vallo discover itself owner of a quite invaluable artwork, brought up from the seabed in 1998 by a lucky fisherman. The Dancing Satyr, a bronze sculpture of over 2 meters in height, is now displayed in the Regional Museum of St. Egidio in Piazza Plebiscito.
Mazara del Vallo: suggestions from the hotels
federico montalto
(proprietario)
B&B and Homes

Ideal stopover to visit all the sites of archaeological and landscape of the province of Trapani. Visit of the cellars where wine is produced Marsala. Charter or scheduled ferries to the Egadi Islands. The kitchen area ......... (Baglio Spanò) →
Emerico Amari
(Proprietario)
Small Boutique Hotels

Selinunte: a unique landscape suspended between the intense blue of the Mediterranean sea and sky. A land dotted with number of treasures, some of which are so well hidden that only the most fortunate of visitors will be able to find them (Baglio Villa Sicilia) →
Mazara del Vallo: places to see in the area