Hotels to remember: Caltanissetta
Caltanissetta: introduction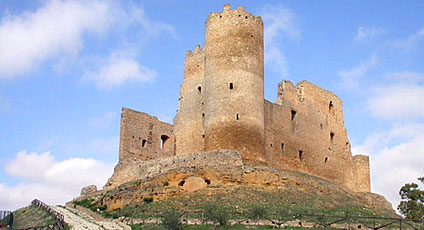 Sited on the Southern slopes of Mount San Giuliano, Caltanissetta lies right in the heart of Sicily. Its wealth of monuments includes: the Cathedral of Caltanissetta, the Church of St Sebastiano, the Church of St Domenico, the Church of St Agata, Palazzo Moncada and Pietrarossa Castle.
The city has a number of interesting museums including the Archeological Museum and the Mineral Museum. Gastronomic traditions feature wild rabbit, maccheroni with sardines, mostaccioli, pupi made from sugar, mustards, and the DOC wine Cerasuolo di Vittoria.
Among the numerous events held in Caltanissetta, the celebrations for the holy week are the most important with various processions such as the Corteo della Real Maestranza, the Processione delle Vare, the Processione del Cristo Nero and the Scinnenza. In the vicinity of Caltanissetta one can visit Mount Sabucina, Gibal Gabel (Mountain of death) and Marianopoli.
Caltanissetta: suggestions from the hotels
Tommaso Rizzuto
(Amministratore - Proprietario)
Farmhouse Holidays

Thanks to its location right in the heart of Sicily, Masseria Susafa is an excellent base for a culture-rich holiday spent visiting Cefalù, the towns of the Madonie (Polizzi Generosa, Petralie) and Sicily's splendid capital, Palermo... (Masseria Susafa) →
Julia G.
(Manager)
Countryside Residences
The region all around Noto is a land steeped in history, culture, scenic beauty and bubbling vitality. which offers itineraries and discoveries. (Masseria della Volpe) →
Caltanissetta: places to see in the area