Hotels to remember: Rovereto
Rovereto: introduction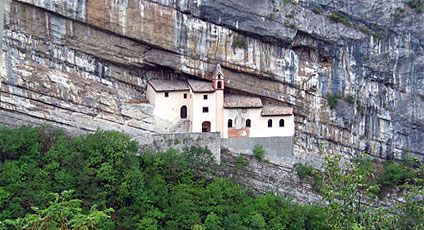 Immersed in the peaceful countryside, surrounded by vineyards and quiet roads, Rovereto is known because of its association with the Great War. Within its historic center, which rests at the feet of the imposing Veneto Castle, there are traces of the town's past and of its domination by the Serenissima.
To visit: the Museum of Modern and Contemporary Art, the Italian History Museum of the War, the Depero Gallery, the Military Cemetery of Castel Dante, the Civic Museum, the Hermitage of St Colombano and the Monumental Bell of peace.
A great number of areas have been created for sporting activities such as archery, bowls, and tennis. Excursionists will enjoy the countryside which constitutes, with the slopes of the Trentino dinosaurs, a kind of open air museum.
In the immediate vicinity of Rovereto one finds the Lavini di Marco, a wild and arid land, which because of a number of landslides, is of great geological interest.
Rovereto: suggestions from the hotels
Barbara Maffei
(Proprietaria)
4 Star Hotels

Welcome... in front of you one of the gorgeous place in the world: the Dolomites on the 2009th the Dolomites have been declared World Heritage Site (Biohotel Hermitage) →
Romina, Christian e Monica
(hotel manager)
4 Star Hotels

Trentino and Val di Sole are authentic paradise among our wonderful nature. The right place to find out relaxation for your body and mind and the perfect destination for sport addicted and wonderful landscape seekers. (Monroc Hotel) →
Rovereto: gourmet addresses
Rovereto: places to see in the area