Hotels to remember: Campo Tures
Campo Tures: introduction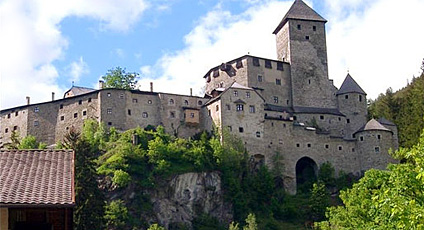 Campo Tures lies among extensive cultivated high planes and steep wooded slopes, and is known as the capital of the Aurina of Tures Valley. In ancient times Campo Tures was chosen by the King of Sassonia and by Napoleon for its splendid walks and the symbiosis of nature and a marvellous mild climate. In fact, despite being situated close to the glaciers, Campo Tures is protected by imposing mountain chains which shelter it from the winds.
Campo Tures is the an ideal departure point for the mountains, and other nearby attractions. Places of interest include the Valle di Riva, dominated by the walls of the Kofelschloss Castle, Riva, the highest location of the Alto Adige, with the famous three waterfalls of the Riva torrent; the Natural park of the Rieserferner Group, Kematen, Ahornach, Gais, Villa Ottone, Muhlbach and Tesselberg.
Not to be missed in the summer months: the excursion to Via Hartegen and the Kasseler and Hochgall Refuges where one can enjoy the infinite space and solitude.
Campo Tures: suggestions from the hotels
Anna Tonino
(Service)
5 Star Luxury Hotels
Time is priceless. Luxury an attitude to life which is reflected in every courteous gesture and in every fulfilled desire. We see it as an objective & a passion at the same time to turn your 5-star holiday in South Tyrol into a celebration! (Alpenpalace Spa Retreat) →
Hotel Petrus
(Hotel)
4 Star Hotels
The MMM Museum of Reinhold Messner designed by Zaha Hadid is just nearby (Hotel Petrus) →
Campo Tures: places to see in the area