Hotels to remember: Madonna di Campiglio
Madonna di Campiglio: introduction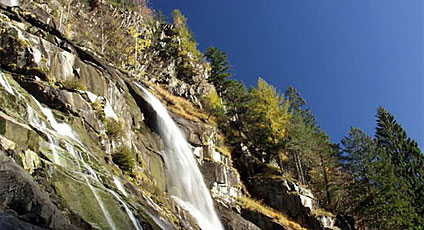 With 1550 kilometers of slopes of every level of difficulty up to 2600 meters in height and 57 ski lifts, Madonna di Campiglio is certainly the ideal destination for the lovers of this most famous winter sport.
Known as a preferred city for socialites, Madonna di Campiglio also offers incredible scenery where tranquility reigns supreme among lakes, streams, mountain chalets and long routes which can be covered also on mountain bike.
There are a great many itineraries which can be followed on foot, through enchanting places such as Malga Montagnoli, Passo Campo Carlo Magno, Passo Campo Carlo Magno da Malè, Passo Campo Carlo Magno da Pinzolo, Patascoss and Ritorto (Palun), Zeledria-Viviani, Monte Spinale-Passo Grosté, Giro di Vallesinella, Strada Vecchia da pinzolo.
Madonna di Campiglio: suggestions from the hotels
Barbara Maffei
(Proprietaria)
4 Star Hotels

Welcome... in front of you one of the gorgeous place in the world: the Dolomites on the 2009th the Dolomites have been declared World Heritage Site (Biohotel Hermitage) →
Romina, Christian e Monica
(hotel manager)
4 Star Hotels

Trentino and Val di Sole are authentic paradise among our wonderful nature. The right place to find out relaxation for your body and mind and the perfect destination for sport addicted and wonderful landscape seekers. (Monroc Hotel) →
Madonna di Campiglio: gourmet addresses
Madonna di Campiglio: places to see in the area