Hotels to remember: Stelvio
Stelvio: introduction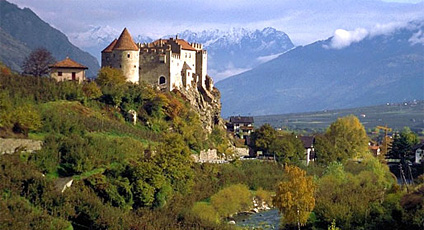 Stelvio National Park is the most extensive park of the Alpine Arch and historically the largest in the whole of Italy. The Park is situated in the heart of the Central Alps and encompasses a number of ecosystems with an infinity of rare animals and plants.
Nature lovers can enjoy the "Rezia" Alpine Botanical Gardens, the Botanical Pathway "Pradèi-Bedolédi", the "Scianno" Center of Fauna, the Paluaccio di Oga and Forte Venini Nature Reserve, and the "Runcal" area.
The National Park of the Stelvio also offers a number of cultural sites such as the Monumental Scalinata dei Larici, the Venetian Segherie and Casel Sombrabbi, Castel Coira, Castelbello castle, Castel Juval, the Val Venosta Museum, the Monte Maria Abbey, the Museum of Val d'Ultimo, the Civic Museum, the Mineral Museum, the "Mario Testorelli" Museum Vallivo della Valfurva, the Museum of the 1915-1918 Guerra Bianca in Ademello, the "L.Zuf" Ethnographic Museum, the Solandra Civilsation Museum, the Museum of the Guerra Bianca and the Strino Fortress.
Stelvio: suggestions from the hotels
Barbara Maffei
(Proprietaria)
4 Star Hotels

Welcome... in front of you one of the gorgeous place in the world: the Dolomites on the 2009th the Dolomites have been declared World Heritage Site (Biohotel Hermitage) →
More suggestions and useful addresses
Stelvio: places to see in the area