Hotels to remember: Tesimo
Tesimo: introduction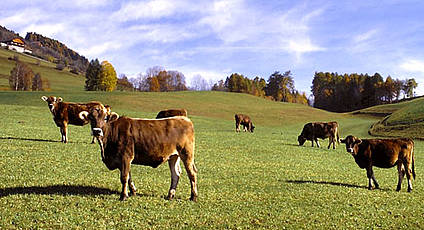 The findings on the St Ippolito hillside indicate that Tesimo, and the areas of Caprile, Naraun, Grissino and Platzers have been inhabited since prehistoric times. For centuries Tesimo has been a preferred destination of the noble classes, who built castles and agricultural estates here.
Here one can visit Castle Wejrburg, Castel del Gatto, Castel Valle and Castel Zwinbenburg. With an historic center which has remained untouched through the years, Tesimo is an enchanting and peaceful destination. Much of the population is still involved in agriculture, sheep farming and the maintenance of the woodland.
A special mention should be given to the production of felt, a material to which an annual festival, in which artists display their works, is dedicated. Events held in the town also include the "Keschtnriggl" Fair and a number of autumn festivals. Other events are organized by voluntary associations including the fire brigade.
Tesimo: gourmet addresses
Tesimo: places to see in the area