Hotels to remember: Varese
Varese: introduction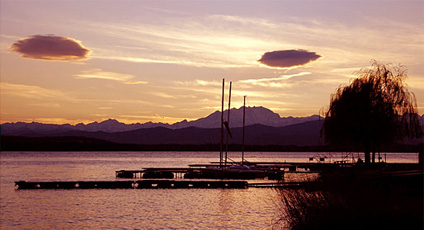 Varese is sited in a land which has been fought over many times and which has figured in nearly all the most important events of history. The city has been called "civiltà dell'acqua"; referring to the lake with which it shares its name. In the center of the Lake of Varese lies the islet of Virginia, home to an ancient settlement of pile dwellings.
Traces of Varese's past can be seen in the town's marvelously preserved monuments and churches. The Church of St. Maria del Monte, Via Sacra, the Church of St. Vittore, the Baptistery, the Church of St. Stefano at Bizzorero, the Church of St. Imerio at Bosto, the Church of St. Antonio at Motta and the Church of St Giorgio at Biumo are arguably the most important ecclesiastic complexes.
Not to be missed: Masnago Castle, the Velate Tower, Belforte Castle, the Civic Tower of Piazza Monte Grappa, Palazzo Estense, Villa Mirabello, the Ponti Villas, Villa Litta Panza and Villa Recalcati.
The heart of Varese can be found on the lakeside, at the foot of the Campo dei Fiori Mountain. With views of the Alpine range and glimpses of Monte Rosa.
Varese: suggestions from the hotels
Daniela Tagliamonte
(Proprietaria)
4 Star Hotels

There can be many different reasons to choose Relais Villa Vittoria, but I believe the main strong point is the environment: the "Romantic Shore", location where the Villa is built and the nature surrounding it. (Relais Villa Vittoria) →
Varese: gourmet addresses
Varese: places to see in the area