Hotels to remember: Desenzano del Garda
Desenzano del Garda: introduction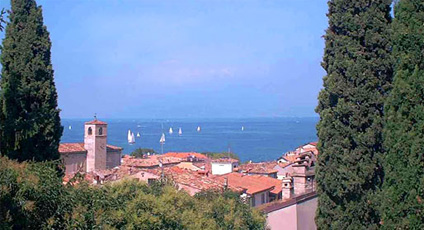 Desenzano del Garda is of Roman origin and has an ancient history, dating back to many centuries before Christ. Its economic power came about largely due to its highly strategic position close to the Via Emilia, the important trading route between North and South Italy.
Today, Desenzano del Garda is an extremely active center with a large number of hotels and tourist services which make the town the most vibrant and lively of all those along lake Garda. The Medieval town center is quiet enchanting.
Among the many sites worth a visit: the Castle, the Cloisters of St Maria de Senioribus, Palazzo del Municipio, the Cathedral of Desenzano del Garda dedicated to St Maria Maddalena, the Church of St Maria Maddalena which houses a number of important paintings including a work by Giandomenico Tiepolo, the Rambotti Archeological Museum and Villa Romana.
Desenzano del Garda: places to see in the area