Hotels to remember: Brescia

Colombaro di Corte Franca


Brescia: introduction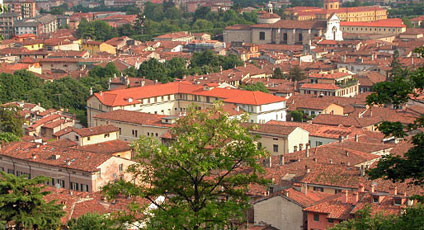 Brescia lies on the slopes of the Pre-Alps, surrounded by the Ronchi mountains, close to the Val Trompia. Brescia has always been an important commercial and industrial center.
For Golf enthusiasts there are number of courses including Franciacorta and Nigoline of Cortefranca.
There are many tourist attractions, including the Roman Museum, the St Salvatore Monastery, the Basilica of St. Salvatore, the Church and Treasure of St Giulia, the Solario Sanctuary, the Christian Museum, Palazzo del Comune, Monte di Pietà, Brescia Cathedral, the Church of St Maria in Oliveto, the Church of St Faustino and St. Giovita, the Church of the Madonna del Carmine, the Castle, the Park, the Tosi Martinengo Art Museum, the Civic Arms Museum, the Civic Modern Art Museum, the Civic Museum of the Unification, The Diocesan Museum of Sacred Art, the Church of St Francesco, the Church of St Angela Merici, the Church of St Nazaro and St. Celso.
Brescia: gourmet addresses
Brescia: places to see in the area