Hotels to remember: Bellagio
Bellagio: introduction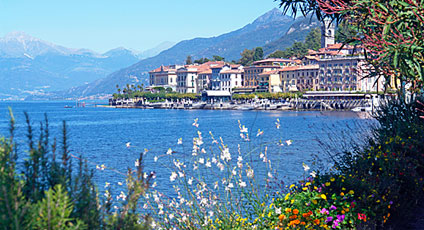 A leisurely passeggiata under the arcades of Bellagio is all it takes to gain an idea of the elegant and extremely relaxed nature of this attractive little town resting on the shores of Lake Como. Facing on to the promontory which divides the lake in the two branches of Como and Lecco, Bellagio has, for centuries, been the chosen holiday destination for those is search of a truly tranquil vacation.
From the pier, faithfully rebuilt according to the late 20th century original, visitors board one of the many boats transporting holiday-makers around Lake Como, a trip which allows passengers to admire a charming view of Bellagio from the water. Back on dry land, whilst strolling through the picturesque historic center, any number of little stone passageways and cobbled stairways can be seen, all of which leading to the lake.
No tour of Bellagio can be considered complete without having first visited Villa Serbelloni, a fascinating property which boasts one of Italy's most beautiful lakeside parks. Within the villa, the remains of one of Bellagio's oldest Romanesque churches can be seen. Together with Villa Serbelloni's Church of San Pietro, the Basilica of San Giacomo and Oratory San Giorgio feature high on the list of houses of worship to visit in Bellagio.
Whatever the season, Bellagio is an excellent destination for sports fans. In the winter, the snow-covered slopes of Mount San Primo provide perfect skiing terrain. In the summer, Lake Como transforms in spectacular aquatic arena where to swim, sail and water-ski.
Bellagio: suggestions from the hotels
Daniela Tagliamonte
(Proprietaria)
4 Star Hotels

There can be many different reasons to choose Relais Villa Vittoria, but I believe the main strong point is the environment: the "Romantic Shore", location where the Villa is built and the nature surrounding it. (Relais Villa Vittoria) →
Bellagio: places to see in the area