Hotels to remember: Cremona
Cremona: introduction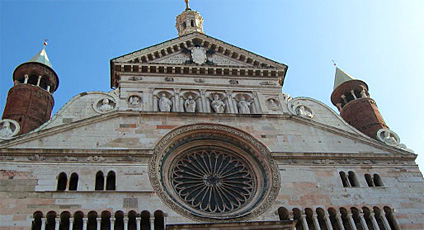 Situated in the fertile lands of the Padana plains, Cremona's origins date back to the Roman Empire. The city has for centuries been an important agricultural base.
Cremona is known world wide for its lute making linked to the fame of the violins by Antonio Stradivari. It is no surprise to find here the Stadivariano Museum, the Antonio Stradivari International School of lute making, the Cremona Center of Lute making, and the International Instrument Institute together with numerous lute shops.
Other sites of interest to the visitor include the Arches of Palazzo Comunale, the Civic Ala Ponzone Museum, the Museum of Rural Civilization, the Natural History Museum, The Organological-Didactic Museum, the Berenziano Museum, the Camerale History Museum, the Loggia dei Militi, the Torrazzo, Cremona Cathedral and the Baptistery.
Cremona: gourmet addresses
Cremona: places to see in the area