Hotels to remember: Sondrio
Sondrio: introduction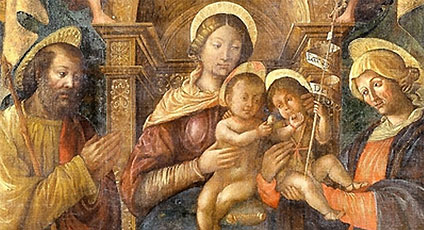 Sondrio lies on the slopes of great mountains, among which the most impressive is Pizzo Bernina, right in the heart of the Valtellina. The town is set among the area's famous vineyards, which are a symbol of man's skill in transforming the land. Piazza Garibaldi is at the center of Sondrio, from here the tourist can explore the old town on an itinerary through century old streets and historic sites.
Ssites such as: the Valtellinese Museum of Art and History, the Fulvio Grazioli Mineral Collection, Palazzo Sertoli, Palazzo Carbonera, Casa Longoni, the Provincial Exhibition Center, Palazzo Comunale, the Portico and Colonnade of Via Beccaria, Masegra Castle, Casa ex Romegialli, Casa Longoni, Palazzo Sassi, the monument in honor of Giuseppe Croff, the Collegiate Church designed by Pietro Ligari, Villa Quadrio, Gombaro Bridge, the Mallero Walkway, the Garberia, the Bruno Cassinari Mosaics.
Among the most important events held in the town the Sondrio Festival International Exhibition of Parks Documentaries.
Sondrio: suggestions from the hotels
Michele
(Responsabile Ospitalità)
4 Star Hotels
To go skiing by the Ski World Cup slopes, for the state-of-the-art thermal parks, for the history, culture, art of a City that is the meeting point between Italy and Northern Europe, for the excellent typical food. (Rezia Hotel Bormio) →
Sondrio: places to see in the area