Hotels to remember: Martina Franca
Martina Franca: introduction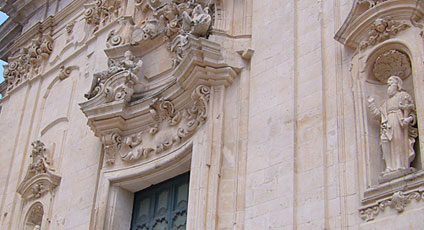 In the highest part of the Murge, between Taranto and Brindisi, lies one of the most characteristic towns of the Puglia region: Martina Franca. The old town has the greatest tourist appeal, with its fabulous and completely intact baroque buildings.
Martina Franca has a unique setting, dominating the Valle d'Itria, known as the Valley of the Trulli with its vineyards, small groups of picturesque white houses, dry stone walls and open countryside. The climate adds to the appeal, and, due to its position 400 meters above sea level, a wonderfully mild temperature throughout the summer months is guaranteed.
The architecture of the historic part of town is charming with small white houses, narrow lanes, wrought iron balconies covered in flowers, Palazzi and Churches, and monuments including the gateway Porta di St. Antonio, the Arch of St Stefano, Palazzo Ducale, the Collegiata of St Martino and the Palazzo of the University of Martina Franca.
Martina Franca: suggestions from the hotels
Daniele Capriglia
(Titolare)
Small Boutique Hotels

Ostuni is the ideal place because of its centrality in relation to the rest of Puglia, a few minutes drive from major destinations. (Masseria Salinola) →
Marilisa Duggento
(Responsabile Marketing)
4 Star Hotels
This area of the Ionian coast of Salento, has all the typical features of Pure Puglia: clear sea, wild nature, centuries old culture, excellent wine and food, peacefulness and relax. (Masseria Le Fabriche) →
Martina Franca: places to see in the area