Hotels to remember: Andria
Andria: introduction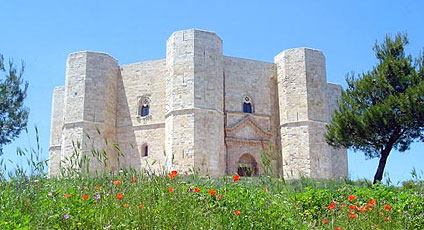 The second most populated city in the province of Bari, Andria can be found at the foot of the Murgia, a fascinating land rich in history and culture. Andria was already inhabited in prehistoric times. Many traces of its past are preserved and can be seen in the architecture, museums and churches of the town.
To visit: Andria Cathedral which guards the mortal remains of Jolanda of Brienne and Isabella of England, wife of Federico II. Also to see are: the Church of St Agostino, the Church of St Francesco, the Church of St Domenico, the Church of St Maria di Porta Santa, Palazzo Ducale, the Clock Tower, the Diocesan Museum, and Porta St Andrea, otherwise known as Arco di Frederico II.
The Basilica of St Maria dei Miracoli, the Crypt of Santa Croce, built in the clay soil, the famous Monument Disfida di Barletta and Svevo Castle del Monte, erected on the hill of the Murge, are all within easy reach of Andria.
Andria: gourmet addresses
Andria: places to see in the area