Hotels to remember: San Giovanni Rotondo



Peschici - Loc. Valle Croci
San Giovanni Rotondo: introduction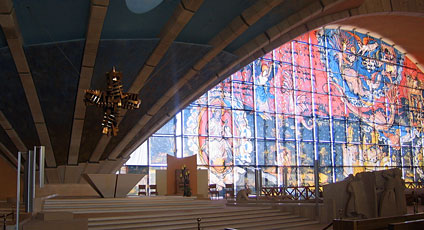 Right in the valley, at the heart of the Gargano, at the foot of Mount Calvo, one finds San Giovanni Rotondo, the origins of which are truly ancient, deriving from the inhabitants of Castelpirgiano. The historic center is full of towers of the period of Frederick the II, and numerous churches which were built between the sites of religious worship the Convent of St Matteo and the Abbey of the Madonna di Pulsano.
The fame of San Giovanni Rotondo is linked to the figure of the late Padre Pio, whose presence can be felt in the Convent of the Cappuccini, the Chapel of St Maria delle Grazie, the monumental Via Crucis, the new church of the Convent, and the privately owned hospital Casa Sollievo della Sofferenza.
Other sites to visit at San Giovanni Rotondo: the Church of St Orsola, the Church of St Onofrio, the Chapel of the Madonna of Loreto and the archeological remains in the hamlets of Saint Egidio and La Curvara. The events of note: the Festa della Madonna delle Grazie, the Festa di San Giovanni Battista.
San Giovanni Rotondo: suggestions from the hotels
Annalisa Nullo
(proprietaria)
B&B and Homes

San Giovanni Rotondo: gourmet addresses
San Giovanni Rotondo: places to see in the area