Hotels to remember: Strevi
Strevi: introduction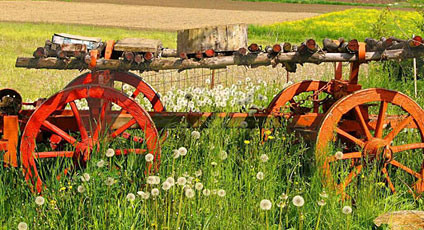 The origin of Strevi dates back to the Roman Imperial epoch, when the town was given the name "Septemviri". Over the centuries, for security reasons, it has been the high part of the city which has developed most, and it was here that the Castle was built.
The castle is, today, the seat of the Palazzo Comunale and visitors can still admire the great entrance stairway, the imposing fireplace, the frescoed walls and the basement rooms, now home to the Museum of Country Art. The Parish Church is also well worth visiting.
Without doubt, Strevi is known principally for its wine production, wines such as Moscato, Passito, Brachetto and the DOC wines Dolcetto, Barbera and Cortese.
The vineyards are located principally on the Stremi hillside towards Ricaldone and Cassine whilst along the path of the Bormida the land is dedicated to horticulture. Local specialties include amaretti, torrone, canestrello al Moscato, gnocchi al pesto, rosticciata and Zabaione al Moscato.
More suggestions and useful addresses
Strevi: places to see in the area
Piedmont and Valle d'Aosta: other destinations