Hotels to remember: Gavi
Gavi: introduction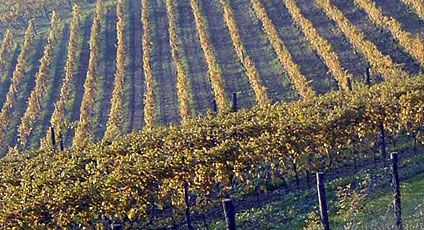 The town of Gavi, a town of ancient origin, is perched on the mountain side. Gavi is surrounded by a scattering of small hamlets and villages including Pratolungo, Sottovalle, Rovereto, Monterotondo, Alice and Nebbioli. In the heart of Gavi there are many shops and boutiques selling local craftwork.
To see: the Parish Church, the Portino, Palazzo Comunale, the Oratories, the Valle Sanctuary, the Sanctuary of the Guardia, and numerous palazzi and villas. The fortress should certainly not to be missed, a building which dominates the townscape and has become the symbol of Gavi.
Gastronomes will be delighted to discover the numerous delicacies of Gavi, including amaretti and ravioli, which locals claim where invented here. The fertile soil has ensured that Gavi has gained worldwide fame for its wine, the prestigious and supremely delicate, Gavi white wine.
More suggestions and useful addresses
Gavi: places to see in the area
Piedmont and Valle d'Aosta: other destinations