Hotels to remember: Courmayeur
Courmayeur: introduction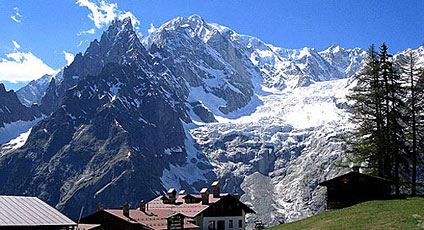 Courmayeur is among the most famous ski destinations in Italy, at the foot of the Mont Blanc massif which, with a height of some 4804 meters, is Italy's highest mountain. Around this mountain and benefiting from the great beauty of the surrounding landscape, an important tourist industry has developed.
Courmayeur lies at the end of the Aosta Valley next to the Mont Blanc Tunnel, and is the last Italian town before the French border. The Dora Baltea River runs through the town. The principal residential complexes and sporting centers are located in the Dolonne area.
Mountaineering, trekking and ski-ing are just some of the sporting activities to be enjoyed whilst visiting Courmayeur. At La Palude, the incredibly scenic funicular railway crossing the Alps to reach Chamonix begins.
Courmayeur: places to see in the area
Piedmont and Valle d'Aosta: other destinations