Hotels to remember: Alessandria
Alessandria: introduction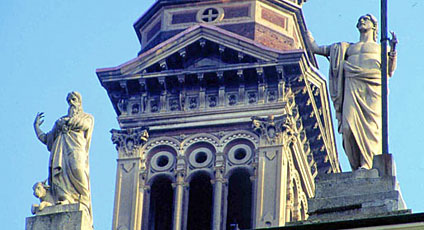 Alessandria was born from the union of four ancient villages: Borgoglio, Rovereto, Gamondio and Marengo. It's name was given in honor of Pope Alessandrio III. In the past Alessandria has been a military center of great importance, and to this very day the Cittadella is still a head quarters of the armed forces.
The historic center is truly enchanting, with its streets all enclosed within the ancient city walls. Whilst in Alessandria one can visit the Cathedral of St Pietro, situated in Piazza Giovanni XXIII; the Church of St Maria di Castello; Palazzo Callori; The Science Museum and Planetarium, and the Gambarina Ethnographic Museum in which one finds articles from the Casa del Lavoro.
In the immediate vicinity, at Spinetta Marengo, visitors can see the Battle of the Marengo Museum, with Napoleonic antiques and the representation of one of Napoleon's most important battles.
Alessandria: suggestions from the hotels
Silvia Vitali
(Titolare)
Countryside Residences

For its city center with many historical palaces, its Museums, the Reggia, the Nature of the Parco del Valentino and the Parco della RImembranza on the nearby green hills, for all kinds of events, the Juventus Stadium and So much more... (Cascina San Vito) →
Alessandria: places to see in the area
Piedmont and Valle d'Aosta: other destinations