Hotels to remember: Asti
Asti: introduction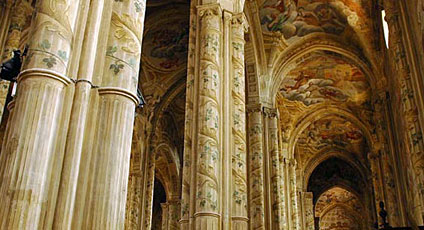 The visitor to Asti will be struck by the townscape, an 18th century masterpiece rich in palaces, towers, churches and characteristic lanes, especially in its historic center. Asti is city just waiting to be discovered which will delight all those interested in culture, art, ancient traditions and cuisine.
Among the numerous sites to visit: Asti Cathedral, the rotunda of San Sepolcro, Palazzo Amico di Castell'Alfero, Palazzo Zoya, the Tower Bridge of Lombriasco, Palazzo degli Antichi Tribunali, Palazzo Alfieri, Piazza Roma, Casa dei Strata e dei Rovere, Palazzo Vescovile, the Fountain of the Aqueduct, the remains of the Roman Amphitheatre, the Agostinian Convent, the Lodge of the Ancient Charterhouse, Palazzo Cistercensi, the Church of the Consolata and St Teobaldo.
The most popular events held in the city: the Palio di Asti, the Festival delle Sagre, the Assedio di Canelli e il Douja d'or. Wine production is an important part of the town's economy with the Moscato from which the Spumante Asti, the Barbera and the Grignolino wines derive.
Asti: suggestions from the hotels
Silvia Vitali
(Titolare)
Countryside Residences

For its city center with many historical palaces, its Museums, the Reggia, the Nature of the Parco del Valentino and the Parco della RImembranza on the nearby green hills, for all kinds of events, the Juventus Stadium and So much more... (Cascina San Vito) →
More suggestions and useful addresses
Asti: places to see in the area
Piedmont and Valle d'Aosta: other destinations