Hotels to remember: Cremolino
Cremolino: introduction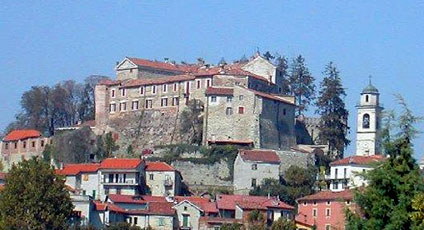 Cremonlina is sited on the slopes of Alto Monferrato, which are dominated by an ancient castle. A predominantly agricultural town, of ancient origin, Cremolino is still tied to age old traditions which have withstood the passage of time.
The town's Castle is of great historical and architectural interest, as are the Gateway to the Medieval Village, the ex Carmelite Convent, which now houses a Center of Bible and Theological Studies, the Romanesque Churches of Bruceta and St Agata, and the Parish Church.
Numerous events linked to the folklore of Cremonlino are held in the town: the Festa delle frittelle, the Veterane del Borgo Medievale classic car show, the Festa degli Anziani, the foot-race, the International Organ Competition, the Sagra delle Tagliatelle, the Sagra del Tamburello, Ceci and Castagnata. During the summer season a number of concerts and gastronomic events are organized.
More suggestions and useful addresses
Cremolino: places to see in the area
Piedmont and Valle d'Aosta: other destinations