Hotels to remember: Ivrea
Ivrea: introduction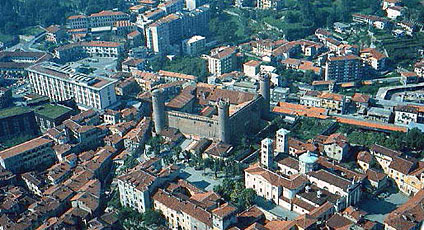 The center of Ivrea perches on a hill on the banks of the Dora Baltea, in the heart of an immense moraine amphitheatre. Whilst the origins of Ivrea date back to 100 B.C, the town's most prosperous period was in Medieval times. History, archeology, nature and religion, visitors will be spoilt for choice.
Among the buildings to visit are Ivrea Cathedral, the Church of St Nicola da Tolentino and, in Via Varmondo Arboreo, the Seminary with a courtyard paved in mosaics belonging to the Cathedral. Behind Ivrea Cathedral lies the Castle.
Among the head quarters of the Olivetti company, there is the Church of St Bernardino, next to a convent inside which one can admire frescoes representing the life of Jesus. Outside Ivrea are the remains of a Roman Amphitheatre. The most famous of the events held in the town is, without doubt, the Ivrea Carnival.
Ivrea: suggestions from the hotels
Silvia Vitali
(Titolare)
Countryside Residences

For its city center with many historical palaces, its Museums, the Reggia, the Nature of the Parco del Valentino and the Parco della RImembranza on the nearby green hills, for all kinds of events, the Juventus Stadium and So much more... (Cascina San Vito) →
Antonio Montista
(Receptionist)
4 Star Hotels
More suggestions and useful addresses
Ivrea: places to see in the area
Piedmont and Valle d'Aosta: other destinations