Hotels to remember: Alba
Alba: introduction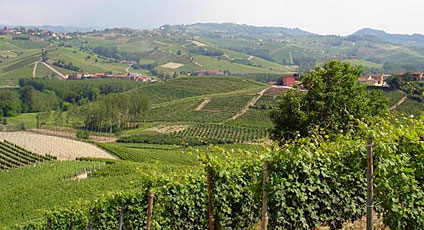 Known as the "Capital of the Langhe", Alba, because of its favorable site, is today an important agricultural and grape growing center. The city of Alba is of Medieval origin and has magnificently preserved towers and blocks of buildings in its historic center. In the heart of the old town lies Piazza Risorgimento; here the Palazzo Comunale, with its beautiful Sala Resistenza and Sala del Consiglio, can be found.
To see: the Cathedral of St Lorenzo and the Church of St Domencio. From Piazza Risorgimento visitors should walk along the town's main street, Via Emanuelle II, known also as "Via Maestra", a spectacular display of terracotta decorated houses and 15th century windows.
Here one can admire the Church of St Maria Maddalena and the urn of Beata Margherita di Savoia. Next to the Church one finds Via Paruzza and the Federico Eusebio Archeological and Natural Science Museum.
Alba: suggestions from the hotels
Silvia Vitali
(Titolare)
Countryside Residences

For its city center with many historical palaces, its Museums, the Reggia, the Nature of the Parco del Valentino and the Parco della RImembranza on the nearby green hills, for all kinds of events, the Juventus Stadium and So much more... (Cascina San Vito) →
More suggestions and useful addresses
Alba: places to see in the area
Piedmont and Valle d'Aosta: other destinations