Hotels to remember: La Spezia
La Spezia: introduction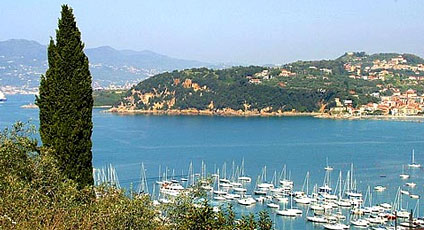 La Spezia is a city known for its naval dockyards, with military quarters and a port which occupy the area of St Bartolomeo. La Spezia is a city of ancient origins, as can be traced in prehistoric settlements in the Ribocco, Pegazzano and Vignale areas. There is a wealth of history in this city.
The most important monument is the Castle of St Giorgio which rises on the hill named Poggio. There are many museums to visit: the Museum of the Sigillo within the Palazzina delle Arti Lucio R. Rosaia, the Amedeo Lia Museum in the Convent of the Frati Minimi di San Francesco di Paola, the Formentoni Civic Museum, the Nautical Museum of Spezia and the Geopaleontological Museum which holds remains found in the Lerici area.
There are enchanting itineraries for those who love walking and excursions: The Crinale Path, the Via dell'Amore, the route from Monterosso to Riomaggiore, the walk tracing the castles of the region, and the Val di Vara with the sanctuary of the Madonna delle Grazie.
La Spezia: suggestions from the hotels
Claudia Torazza
(Capo Ricevimento)
4 Star Hotels
Because of the beauty of the Tigullio's Gulf with its seaside villages and the carrugi (the colored houses) of Sestri Levante, a jewel overlooking the sea a few kilometers from Rapallo and the Cinque Terre. (Hotel Miramare) →
Vis à Vis
(Management/Owner)
4 Star Hotels

If you're looking for a special vacation in Italy, you may want to step far away from the stresses of everyday life and travel down to the small village of Sestri Levante. The prettiest natural feature of the area is the Bay of Silence. (Vis à Vis) →
La Spezia: gourmet addresses
La Spezia: places to see in the area