Hotels to remember: Bordighera
Bordighera: introduction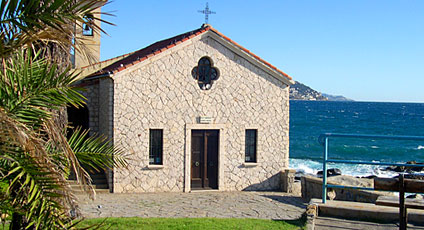 Amongst the mountains of Capo St Ampelio, stretching as far as the valley of Roia, and protected by rocky reliefs, Bordighera boasts a marvelous mild climate which has made it a preferred holiday destination of the British since the early 1900s.
Many well known people have been guests in the city including Italy's Queen Margherita of Savoy who died here. Today Bordighera, in addition to its beach and beautiful sea front promenade, Lungomare Argentina, offers a number of sites worth visiting: the Pallanca Botanical Garden, Villa Mariani, the Church of Carmelo, the residence of the painter Pompeo Mariani and the small Church which houses the body of the Bordighera's patron saint, St Ampelio.
Rich in Mediterranean flora, much of which can be found in the Winter Garden, Bordighera is also a center of cultural importance with its Bicknell Museum, a comprehensive Ligurian paleontological collection and an International library, with over twenty thousand volumes.
The most important of the local festivals is the International Comedy Festival, "Festival Internazionale dellUmorismo".
Bordighera: suggestions from the hotels
Elena Scalambrin
(Proprietario)
4 Star Hotels

Liguria, a little strip of paradise between the mountains and the sea, is perfect for skiing, trekking, cycling, fishing and much more besides... with a marvelous mild climate too (Relais del Maro) →
Bordighera: gourmet addresses
Bordighera: places to see in the area