Hotels to remember: Savona
Savona: introduction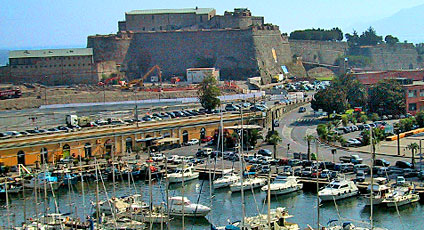 The clear waters of Fornaci beach, Natarella Beach and the Vecchia Darsena tourist harbor have earned Savona the highly prized European Blue Flag and transformed the town into a major seaside resort.
Situated in the heart of the Riviera di Ponente, Savona is also known for its gastronomic traditions, with typical dishes of Savona, using mainly vegetables. Among the delicacies: la Panizza, Ravioli, White bait fritters, Stockfish Buridda, il Chinotto di Savona, for some time now champion of Slowfood. Three superb wines: Bozzetto, Lumassina and Pigato.
Savona offers a calendar full of events such as Navitalia, Sportsman of the Year, Darsena Jazz Festival, Miller Music Tour, Luci sull'Acqua, Arcobaleno Chorus, Summer Carnival, National Gala of the Italian Red Cross and the Good Friday Procession. To visit: the Archeological Museum and the Sandro Pertini Art Museum.
Savona: gourmet addresses
Savona: places to see in the area