Hotels to remember: Norcia
Norcia: introduction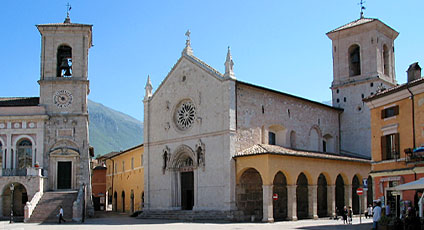 The enchanting Norcia confirms the importance of Umbria not only for its Medieval heritage but also for its religious significance. Norcia was the town of the first Christian Monk: St Benedict, founder of the Benedictine order. Not to be missed are the Castellina building, the Civic Diocesan Museum, the Church of St Agostino, the Church of St Giovanni, the Church of St Francis.
Norcia, known in ancient times as Nursia, is the oldest town of the region and boasts the most beautiful scenery: hills and meadows which during the spring and summer seasons offer the tourist a spectacular landscape.
For trekking enthusiasts, Norcia offers the perfect countryside, such as the plains of Castelluccio and the nearby town of Serravalle. Norcia is also known for its culinary tradition and the local cuisine will no doubt entice the gourmands.
Norcia: suggestions from the hotels
Chiara Costanzi
(proprietario)
Historical Residences

Wilde and untouched nature: we are inside the protected Park of Fiume Nera, which flows into the highest natural waterfall in Europe: the Marmora Falls. (Abbazia San Pietro in Valle) →
Norcia: places to see in the area