Hotels to remember: Sibari
Sibari: introduction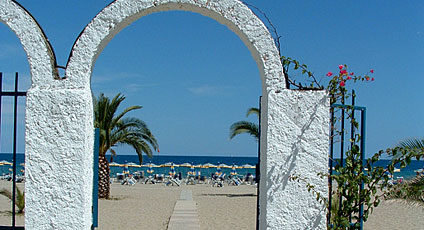 Legend has it that this ancient Calabrian town was founded in the year 720 B.C by Iso of Elice and inhabited by the Achei and the colonies of Trezene. Over the following centuries, many other colonies settled in Sibari, including the Laos Posedidonia and Scidrus.
Today Sibari is a fraction of the comune of Cassano dello Ionio. The first archaeological dig was carried out here back in 1879. The excavation work led to the discovery of an immense Necropolis, much of which now exhibited in the Sibaritide National Archaeological Museum.
Sibari and the surrounding area has now been reclaimed by the "Opera Sila" consortium. From Sibari a number of important archaeological sites can be visited, such as Parco del Cavallo, Casabianca, and Strombi.
Sibari boasts a thriving agricultural industry and great quantities of citrus fruit, olives and rice are produced here. From the 1980's the town has become a well-established tourist destination, with an ever increasing number of holidaymakers choosing Sibari for both its cultural importance and its splendid beaches.
Sibari: suggestions from the hotels
Roberto Bisignano
(Responsabile)
Historical Residences

And now the 'enchanted forest', the 'magic plateau', the 'great wood' of antiquity awaits us - we are heading for the Sila! The visitor is immediately struck by the splendid alternation of wooded and cultivated land.... (Torre Camigliati) →
Sibari: places to see in the area