Hotels to remember: Scilla
Scilla: introduction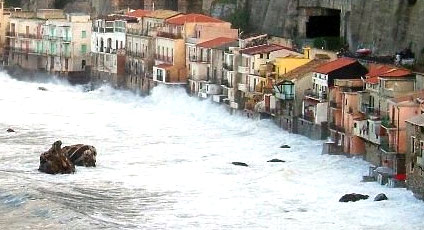 On the Viola coast, Scilla takes its name from the color which the waters assume at certain hours of the day. A age old center for the fishing of swordfish with the characteristic boats known as "Passerelle", which are still used to this very day.
Scilla is divided into three principal districts: the bathing resort and commercial center of Marina Grande, San Giorgio, residential area where the town hall and hospital are situated, and Chianalea, the picturesque fishermen's district with its houses built right on the shoreline with the sea which washes up into the tiny lanes.
To see: the Castle built by the Normans and the Mother Church. The name Scilla is linked to the legend of Ulysses, who, having sailed his ship too close to the cliffs of Scilla in an attempt to distance himself from the vortices of Cariddi, fell in to the sea and managed to escape certain death only thanks to the intervention and protection of Crateide, mother of Scilla, whose invocation was suggested to Ulysses by Circe.
Scilla: places to see in the area