Hotels to remember: Diamante
Diamante: introduction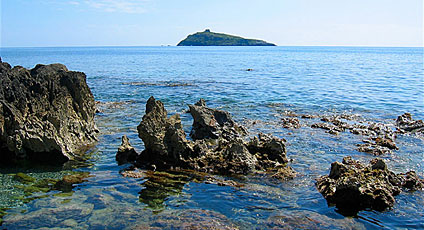 More than 150 murals, the work of artists originating from every corner of the globe, decorate the external walls of the buildings situated in the historic center of Diamante, the small town located on the north west coast of Calabria, between Scalea and Paola.
The striking wall paintings are just one of the many attractions to be seen in Diamante, capital of the peperoncino, the devilishly hot pepper which, since 1992, has been the protagonist of the famous Diamante Peperoncino Festival, held each year in early September. Diamante is also known for its citron fruit with which an excellent liquor is made, and the "panicilli": small parcels of raisins cooked into a jam-like consistency, smoked over a fire and wrapped in citron leaves - a speciality much appreciated by the great Gabriele D'Annunzio.
Diamante is one of Calabria's principal bathing resorts, its crystal clear sea and indented coastline attracting great numbers of holiday makers each year. Then there is the islet of Cirella, rising up from the sea directly opposite the center of Diamante, and boasting a seabed rich in silver Poseidon. On the islet of Cirella itself, numerous traces of the Roman period can be seen, such as the "Teatro dei ruderi".
Diamante: gourmet addresses
Diamante: places to see in the area