Hotels to remember: Cirò Marina
Cirò Marina: introduction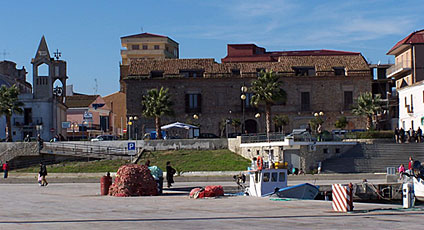 It is believed that the origins of Cirò Marina, once a fraction of the nearby town of Cirò, in the province of Crotone, date all the way back to the times of the legendary war of Troia. What is certain is that this part of Calabria's Ionian coast was once inhabited by the Greeks: proof of whose passage lies in the numerous archaeological sites here, such as the sacred area of Punta Alice where a temple built in honour of Apollo Aleo has been found.
Vases, ceramic plates and pots, and other fascinating objects from the classical and Hellenic periods have been uncovered in the area around Cirò and are now housed in the Cirò Marina Archaeological Museum, situated within the prestigious Palazzo Porti.
Of course, Cirò Marina is, above all, a superb bathing resort one of the finest in the whole of Calabria: much admired for its dramatically beautiful coastline, parts of which still surprisingly wild.
Cirò Marina: suggestions from the hotels
Roberto Bisignano
(Responsabile)
Historical Residences

And now the 'enchanted forest', the 'magic plateau', the 'great wood' of antiquity awaits us - we are heading for the Sila! The visitor is immediately struck by the splendid alternation of wooded and cultivated land.... (Torre Camigliati) →
Cirò Marina: places to see in the area