Hotels to remember: Scalea
Scalea: introduction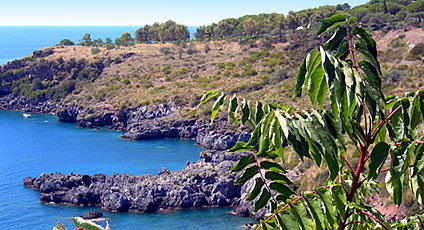 If Scalea, situated on the Thyrennian coast just south of Praia a Mare, is now one of Calabria's most popular tourist destinations, during the distant Norman and Anjevin periods it was an important commercial hub and active center of cultural exchange. It is believed that the local dialect, more like those found in the Campania region than anywhere in Calabria, was likely to have been the result of frequent journeys Northwards.
In recent decades, a great number of modern hotels have been built so as to accommodate the tourists who flock to Scalea each summer. The town's historic center is particularly beautiful, built on terraces looking out over the clear blue sea. The local cuisine, not surprisingly based predominantly on fish and seafood, is highly acclaimed. Tuna and swordfish are the major protagonists prepared in every possible manner.
Those planning to be in the area in July should not miss the chance to participate in the Festivities held in honour of the Patron Saint the Madonna del Carmine, on the 15th and 16th of the month. In the same period, Scalea is the host town for a great number of musical and theatrical reviews: events which attract visitors from far and wide.
Scalea: gourmet addresses
Scalea: places to see in the area