Hotels to remember: Crotone
Crotone: introduction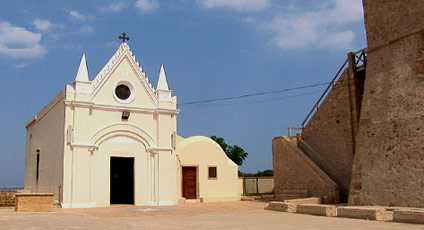 On a small promontory of the ancient Marchesato, in the central Ionic zone of Calabria, one finds Crotone, the only Calabrian port on the Ionic coast. One of the principal centers of the Magna Grecia, Crotone was birth town to the celebrated athlete and Olympic champion, Milone.
At Crotone one can visit the Castle, close to the Greek Acropolis, the Civic Museum and Library, Palazzo Morelli and Palazzo Barraco; a few kilometres away lies the promontory of Capo Colonna on the summit of which rests a Sanctuary and a Lighthouse, and the town of Cirò Marina, a well known bathing resort where visitors can tour the ruins of a Greek temple.
An important fishing center, not surprisingly Crotone offers a vast number of local fish based dishes but also a variety of cheeses are made here. Wines include the Cirò which takes its name from the town of Cirò Marina, and the red Melissa wine.
Crotone: places to see in the area