Hotels to remember: Teramo



Teramo: introduction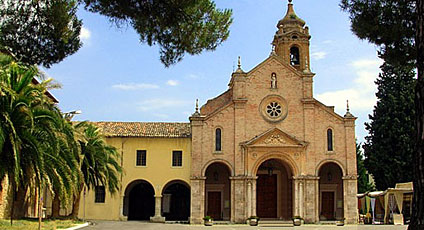 Regarding the origins of Teramo, historians agree to defining them as pre-roman, after the discovery here of remains of funeral paraphernalia, similar to those found in the prehistoric tombs of Piceno.
Many believe that the Phoenicians were responsible for the foundation of Teramo, the name of which would derive from "Petrut" (elevated city surrounded by water), whilst others sustain that Teramo gave the name Abruzzo to the region. Modern day Teramo has its origins in the 15th century when the city was subject of various interventions which resulted in the creation of a quintessentially Abruzzese town, the style of which can be best seen in its many churches and basilicas.
Sites to visit include the Roman amphitheatre, the Roman theatre, Casa Urbani, Casa del Mutilato, Casa Melatino, the Vescovado, the Mosaico del Leone, the Monica Castle, the Collurania observatory and the Cippo Funerario.
Teramo: gourmet addresses
Teramo: places to see in the area