Hotels to remember: Ortona


San Martino Sulla Marrucina

Ortona: introduction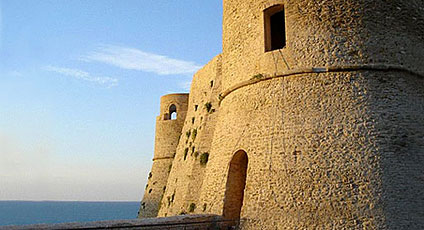 Directly above the Adriatic sea, from the heights of a dramatically beautiful promontory, Ortona is situated right at the center of the coastline of the Abruzzo.
Ortona, which extends out into numerous fractions, is the third largest district of the Chieti province and boasts a wealth of buildings which testify to its historic past; magnificent edifices such as the Cathedral of San Tommaso, the Aragon Castle, and the Churches of Santa Maria delle Grazie, Santa Maria di Costantinopoli, and S.S. Trinità.
Over the centuries, many artists have chosen to reside in Ortona, leaving invaluable examples of their works here. Ortona is a strategically placed coastal town which today possesses the most important commercial port of the Abruzzo region. Ortona is an excellent choice for a seaside vacation and sports a series of superb bathing resorts and hotels as well as a tourist harbour suitable for every kind of small sailing craft.
Ortona: places to see in the area