Hotels to remember: Chieti



San Martino Sulla Marrucina
Chieti: introduction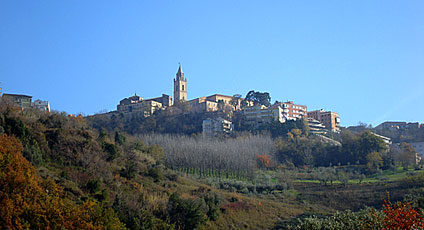 Situated on a high plain just fifteen kilometers from the Adriatic sea, Chieti rests on land located between the Alento torrent and the Pescara Valley, from where it enjoys magnificent panoramic views stretching from the Gran Sasso to the Maiella and as far as the hills which lead towards the sea.
Chieti is home to a great number of important works of architecture such as the gothic portals of the Churches of S. Antonio Abate, S. Chiara, S. Francesco al Corso and S. Domenico. Among the non-religious buildings of note, there are numerous fine palazzi such as Palazzo Marinetti-Bianchi, the Collegio degli Scolopi, and Palazzo Majo.
Chieti conserves a number of important historical archives including those of the county council, the state and the archbishopric. The town boasts three museums of certain interest; the National Archaeological Museum, The Museum of Civitella and the C. Barbella Art Museum.
Chieti: gourmet addresses
Chieti: places to see in the area