Hotels to remember: Larino
Larino: introduction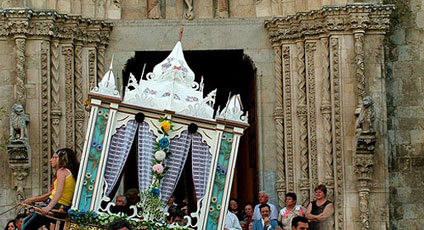 Since the times of the ancient Romans, Larino has been an important town of the low Molise. Its powerful past can be traced in the great number of artworks and buildings left by the various civilisations to have inhabited the town over the centuries.
The amphitheatre, the town's most significant archaeological site, dates back to the 1st century A. D. and is located in what was once the town center of Larino. In the historic center there is the Cathedral dell'Assunta e di San Pardo, built in gothic style in 1319 and considered to be one of the most beautiful churches of the Molise.
During the festivities held in honor of San Pardo visitors to Larino can witness the impressive "La Carrese": a procession through the streets of the town, featuring highly decorative carriages pulled by oxen. The tradition of the Carrese dates back to 842, and is one of the most well attended religious and folkloristic spectacles of the Molise.
Larino: places to see in the area