Hotels to remember: Campitello Matese
Campitello Matese: introduction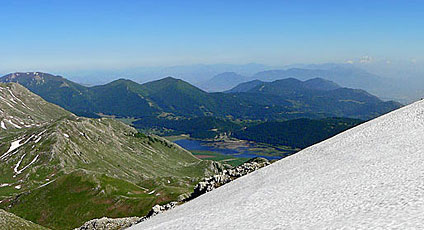 Lying at the feet of the Matese Massif on the Southern Apennines, Campitello Matese is part of the district of San Massimo, a small medieval town of the low Molise. The 2050mt high Mount Miletto, is at the heart of a ski resort which has encouraged the development of a flourishing tourist industry in the area.
In the winter season, 35km of alpine slopes, served by extremely efficient ski lifts make the area a much sought after destination for ski and snowboard enthusiasts. Between the Christmas and New Year festivities, a market selling local craft products is held along the streets of San Massimo.
During the summer, Campitello Matese is the ideal location from where to partake in tours and walking trips along the mountain pathways, by the shores of lake Matese, through woods and across meadows, and where to enjoy equestrian sports and every genre of outdoor activity. Traces of the area's rural past can be witnessed in the old farmsteads and in the folklore traditions of the Matese area, including the Festival held in honor of the Patron Saint San Massimo.
Campitello Matese: places to see in the area