Hotels to remember: Sulmona
Sulmona: introduction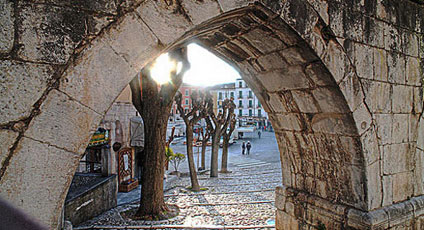 At roughly four hundred meters above sea level, Sulmona is situated right in the center of the Peligna valley, between the River Vella and the River Gizio. Sulmona is considered to be one of the oldest towns of the Abruzzo region, as can be testified by the presence of buildings dating back to the start of the middle ages and earlier still.
Visitors to the town should be certain not to miss a tour of the Civic Museum, the San Panfilo Cathedral, the Church and museum of S.S. Annunziata, and the old fountain. Also worthy of mention; the monumental complex which, in the past, formed the side entrance to the Church of San Francesco alla Scarpa with its beautiful six columned portal, the Church of Santa Maria della Tomba, believed to have been constructed on the site of a pagan temple dedicated to Jove, the 14th century Porta Napoli, and the medieval aqueduct dating back to the year 1256.
Piazza XX Settembre represents the heart of Sulmona's social life and it is here, in the bustling square, that one can admire Ettore Ferrari's statue of Ovidio, whose imposing form has dominated the piazza since 1925.
Sulmona: places to see in the area