Hotels to remember: Avezzano
Avezzano: introduction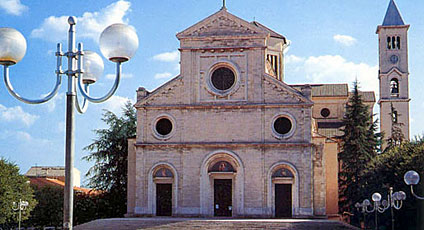 The origins of Avezzano initiate with the drying out of the ancient Lake Fucino, ordered by Emperor Claudius. Among the historic sites still visible at Avezzano one finds the archaeological area of Alba Fucens, dating back to the times of Imperial Rome and containing the remains of ancient baths, a forum, a macellum and an amphitheatre. Then there is the Church of St Pietro and the Castle constructed by Gentile Virgilio Orsini. Of Lake Fucino only a few paintings remain as testimony of its past existence.
Today, Avezzano, a flourishing agricultural and commercial center of the Marsica area, provides a superb tourist base for those wishing to explore the surrounding countryside and the nearby National Park of Abruzzo or the Vileno Sirente Park, close to which one finds the magnificent pine forest of the Madonna di Pietraquaria.
Among the towns to visit in the area; Celano, Tagliacozzo, Pescina, Trasacco, Carsoli, Magliano de' Marso, Scurcola Marsicana and Capistrello.
Avezzano: places to see in the area