Hotels to remember: Isernia
Isernia: introduction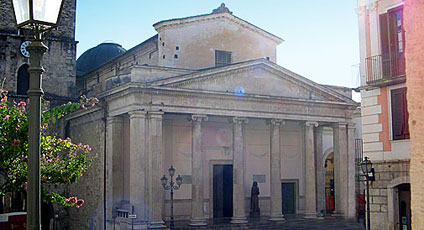 Isernia is situated on the promontory which separates the two small rivers of Carpino and Sordo which then later converge in the larger Volturno. The first settlement dates back to times of the Sannite tribes, but it was not until the reign of the Roman Empire that the city really began to develop.
The town's still functioning aqueduct dates back, in fact, to the Roman period. Among the many sites of interest in the town, we find the Greek-Byzantine style cathedral which was built on the site of a 4th century pagan temple, and the Fontana Fraterna erected in honor of Pope Celestino V in the 13th century with an extremely ornate, six arched portico. The Church of San Francesco was also built in the 13th century, on the site of the older Church of Santo Stefano, where St Francis of Assisi resided for some time.
In the National Paleolithic Museum visitors can observe a number of exhibits dating back to prehistoric times all found in the Pineta area, close to the city. The roasted "cavatelli" and "turcinelli" are gastronomic specialities typical of Isernia.
More suggestions and useful addresses
Isernia: places to see in the area