Hotels to remember: Agnone e Capracotta
Agnone e Capracotta: introduction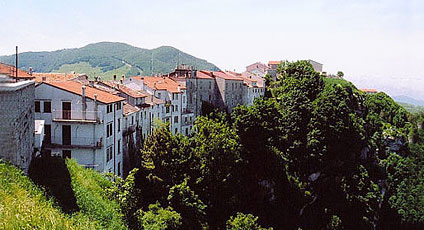 Agnone is famous for an ancient bell factory, testimony to which the town's International Bell Museum and the Pontifical foundry, the only foundry permitted to use the pontifical seal of appointment.
Originally inhabited by the ancient indigenous Sannite tribes before becoming a Roman settlement, in the middle ages Agnone became home to a group of artisans from the Venice area, whose influence can still be seen in the urban plan of the town and a historic Goldsmith's workshop located in Agnone. On Christmas Eve the "Ndocciata", a torch lit procession, parades through the streets of the town whilst, during the month of August, Agnone hosts the Fair of Ancient Arts and Crafts.
Capracotta is situated on the border with the Abruzzo region and, with a location some 1421 meters above sea level, is by far the highest town district in the whole of central southern Italy. The town is a top ski destination in the Molise.
Here one finds one of Italy's most important "tratturi"; tracks traditionally used by shepherds for the passage of their flocks across the mountainous territory. The Giardino della Flora Appenninica, is a botanical garden situated at considerably high altitude close to Pescopennataro, and features a great number of species of flowers and trees from central and southern Italy.
Agnone e Capracotta: places to see in the area