Hotels to remember: L'Aquila
L'Aquila: introduction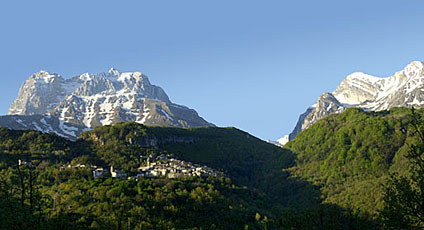 Initially constructed according to the designs of Emperor Federico II of Svevia, the finishing touches to the ancient town of L'Aquila were made by Corrado IV in 1253.
The most significant period in the rich history of Aquila was undoubtedly that passed under the reign of the Kingdom of Naples when, after having valiantly opposed the Aragon forces and earning the favour of Queen Giovanna II, it became the second most important city of the realm.
Not surprisingly, considering its glorious past, L'Aquila has a great number of buildings of outstanding historic and artistic interest, edifices such as the Basilica of S. Maria di Collemaggio, the Basilica of S. Bernardino, the Church of S. Silvestro, the Church of S. Pietro, the Camponeschi monument, the Church of S. Giusta, the Castle, the Church of S. Agostino, the 99 Cannelle Fountain, the Chapel of Campanaro, Palazzo Dragonetti, the Torre Civica, Palazzo Centi, Palazzo Franchi and Le Cancelle.
More suggestions and useful addresses
L'Aquila: places to see in the area